Main coffee art
Behind the scenes video at Camp House Espresso: How coffee art is created
For the Jan 24, 2013 issue, "No Ordinary Joe" we went behind the scenes at Camp House Espresso for a short interview and a look at how coffee art is created.
Cadence Coffee Co.
Chattz
Greyfriar's Coffee & Tea Co.
The Ice Cream Show
Starbucks Read House
Stroud's
Rembrant's
Toast
Stone Cup Coffee Bar
Camp House Espresso
The Hot Chocolatier
The Mean Mug
Pasha Coffee & Tea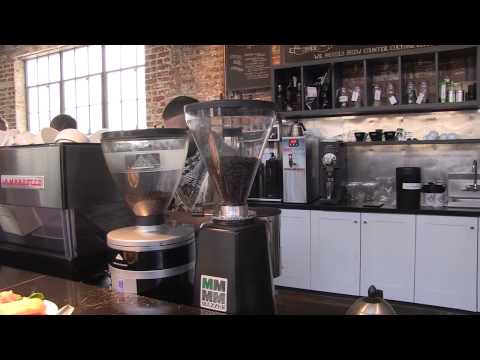 Main coffee art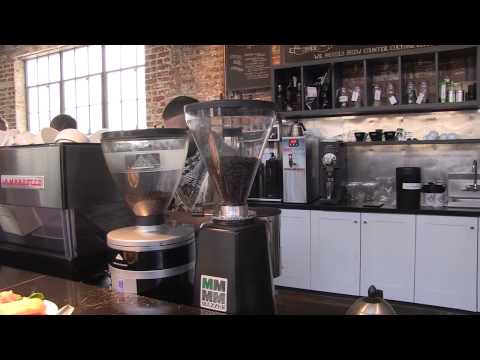 Behind the scenes video at Camp House Espresso: How coffee art is created
Cadence Coffee Co.
Chattz
Greyfriar's Coffee & Tea Co.
The Ice Cream Show
Starbucks Read House
Stroud's
Rembrant's
Toast
Stone Cup Coffee Bar
Camp House Espresso
The Hot Chocolatier
The Mean Mug
Pasha Coffee & Tea
Coffee. Aromatic, flavorful, intoxicating, addictive, necessary. The yin to alcohol's yang (and its antidote), coffee, and our collective national obsession with it—as a day-starter, conversation prop and, increasingly, a choice reflecting our personal politics and lifestyle—has become as an indelible mark on and an elemental accoutrement to our daily lives as smart phones. What brand or bean we choose, its provenance, and with whom and where we drink it has reached a zenith, overtaking even that of its more addictive counterpart. But we come not to praise (or condemn) the merits (or demerits) of its properties, but rather to focus on the culture it has given rise to—coffeehouses. As the venue of choice for iconoclasts of the Beat Era, the coffeehouse was once the exclusive domain of the counter-culture, existing mostly on college campuses. Poets, folkies and intellectuals were its (often ridiculed) clientele and entry dictated a certain validation (as do record stores these days in Seattle and Portlandia). Technology—and our other national obsession of duplicating, branding and multiplying the source of a very good thing (Starbucks, et. al.)—changed all that. Today, coffeehouses serve bohemians and blue-collar types, artists and writers at both ends of the economic spectrum, and act as a home office for the under- and unemployed, self-employed and otherwise xenophobic members of our society who seek comfort (and free Wi-Fi) over an endlessly (at best) or cheaply (at worst) refillable cup of Free Trade-verified, eco-certified (hot or iced) coffee—preferably with a double-shot of this or that, with room, thank you very much. It is into this vortex that The Pulse dispatched its crop of fresh Spring interns to report on the vibe of Chattanooga's downtown coffeehouses. And who better to unleash upon the city's coffeehouse culture than Gen-Y college students? Young, time- and sleep-starved (to say nothing of hyper-wired via laptops and smart phones), our intrepid group of UTC students rediscovered favorite haunts and found new spaces. You might learn something, too. As for us, the aging, cynical editors? We appreciate each of these outposts, but we still mostly sip our joe from stained mugs, the brew dripping dark and muddy from our office Bunn-O-Matic. Cheers.
Downtown/City Center/Art District/UTC
Cadence Coffee Co.
If you like Starbucks but are too hip for the chains, Cadence Coffee provides the crisp, clean feeling with a friendly, local feel. Tucked away in the building opposite The Honest Pint on Patten Parkway, the location offers plenty of meter parking during the day. With a leather couch in the back of the large open space, the quiet, softly lit atmosphere (don't bump your head on the low-hanging lamps) provides for the perfect place to stow away and get that work done that you've been procrastinating over for so long. Just a year old, Cadence was founded by Brian Turner and Shannon Greer, two coffee lovers who wanted to create a "Cheers"-style coffee shop where they could get to know their customers and, most importantly, provide a variety of high-quality coffee. From all accounts, they've succeeded. Cadence is home to perhaps the selection of custom brews in town, but the menu focuses mainly on the shop's wide variety of coffee and features only a few food items. Coffee bean sacks on the walls come directly from One Village, Cadence's primary roaster, ordered fresh every week. So snuggle in to that big, comfy couch and enjoy some peace away from the noise of the city.
Cadence Coffee - 16 Patten Pkwy., (423) 521-7686, cadencecoffee.com, M-F, 6:30 am - 9 pm; Sat, 7 am - 9 pm
Chattz
Step off the busy sidewalks of Market Street and into this small nook and discover a European-style coffeehouse in Chattanooga. Settle down with a house Guatemalan or Brazilian blend at the cafe's tables facing the windows to watch the passersby bustle to work. Parking is a bit scarce, but meter spots can be found behind the building. Take a piece of the comforting cafe with you to work along with one of the several styles of signature Chattz mugs. The food menu consists of the usual coffee shop cuisine—scones, pastries and bagels—but Chattz is more about a feel, a place that "values rituals, rhythm, and traditions," as they say. You'll be sure to receive a warm welcome from a smiling barista ready to help you face the day with your early-morning caffeine buzz. Chattz closes a little earlier than some of the other coffeehouses in town, but provides the perfect place to stop by with a co-worker for a light lunch or to get your daily morning java. Chattz has aimed to provide coffee lovers with a worldly, coffee-lover's experience since opening in 2002, so aficionados can visit its coffee-roasting studio at 2627 Broad St. and watch as the raw, green coffee is roasted golden brown and prepared in a cup specifically designed for you.