×
Forty-five minutes southwest of Chattanooga sits a transformative summer camp for children with a craniofacial anomaly resulting from birth, scars from an accident, burns, or diseases such as cancer.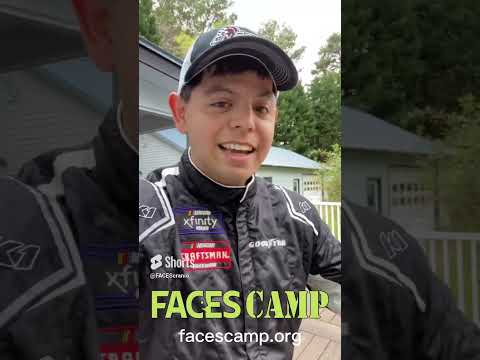 FACES Camp is a traditional overnight summer camp that brings together youth with craniofacial differences to experience a week at camp with other kids with similar medical issues. Located in Cloudland, GA, the camp is for co-ed youth ages 6-17 and held July 9 – 14.
Registration is through the FACES Camp website, www.facescamp.org.
FACES Camp helps children with facial differences and their families reach beyond their medical issues to discover independence, confidence, and new "normal life" possibilities.
"It's important for kids to know that they can do anything they set their mind to regardless of their facial difference," Camp director Ashley Rhodes, born with Crouzon syndrome, says. "In a week, the children are allowed to grow, change and learn to help themselves instead of relying on their parents." The program features Bring a Buddy to Camp so siblings and friends can experience camp together. Rhodes adds, "Our campers do daily activities requiring kids to run and walk over long dirt paths and expansive greenways on a 170-acre wooded campus on a beautiful mountain in Georgia."
This year, FACES board member 22-year-old Ryan Vargas, a professional race car driver for NASCAR Xfinity Series and NASCAR Craftsman Truck Series, will visit FACES Camp on July 12 to spend the day with the campers.
Vargas was born with Coronal-Synostosis craniosynostosis, a premature fusion of one of the coronal sutures of his skull, which caused parts of his head to be flat, and a raised eye socket. At eleven months, he underwent corrective surgery and now has his "lightning bolt" scar to show off for it. He will share his NASCAR racing gear, stories, and inspiring message that having a facial difference does not prevent you from living your dreams.
FACES: The National Craniofacial Association hosts FACES Camp and covers half the tuition cost for each camper with the support of foundations and individual support. Tuition for one week is $488.Tuition and travel scholarships are available for families that need additional help. You can give the transformative gift of summer camp to extraordinary kids through private or corporate sponsorship, making it accessible to children who want to attend FACES Camp. 
FACES makes craniofacial surgeries possible for children and adults in Chattanooga and throughout the United States by providing financial assistance for travel to out-of-town medical surgery centers helping families who would otherwise be financially unable to go.