×
Cusses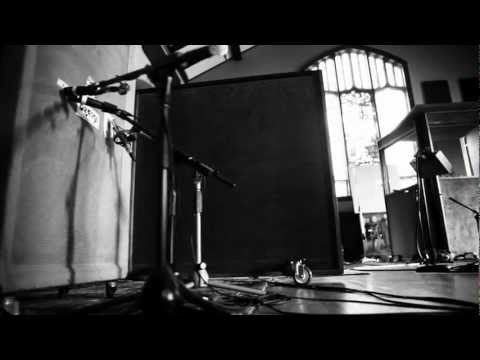 With guitar driven hooks and lead singer Angel Bond's powerful, engaging voice the CUSSES have a enough sound and energy to fill a stadium. Their single from the forthcoming self titled EP Worst Enemy is turning ears into fans quickly.
The sound is unique in the landscape at the moment and, once heard, it's easy to imagine them getting some deserved attention with the brand of soaring Rock N' Roll they are doing very well. Live shows from the CUSSES prove their chops with impeccable sound and t's the best way to discover them yourself, which you can do Friday May 18th at JJ's Bohemia. We spoke with Angel Bond about thier beginnings and their music.
Pulse: how long have the cusses existed as a band
Angel: Bryan and Brian have played together off and on since 93 but we formed cusses in July 2009, and played our first show Feb 2010.
Pulse: on the composition of your songs, is it collaborative with Bryan, Brian and yourself? Do you compose the lyrics exclusively?
We all write together, Bryan and Brian will suggest parts for each other.  Sometimes i write the lyrics right off the bat while the song is being composed.  Sometimes Brian lackey and i will write the lyrics together.
Pulse: I spoke with you and Bryan at the last show at JJ's Bohemia. Bryan told me about his work in savannah as an architect and you told me about your work in cause activism and volunteering (note: angel, please correct my memory on your conversation with me here, thanks). How do you balance producing music and touring with the day to day work?
Angel: Pure will power!!!  Bryan harder also teaches at savannah college of art and design part time. He alone is quite the powerhouse, not to mention he handles two kids at home. Music is our form of the psychologist chair. So we can find the time even if it doesn't exist.
Pulse: with the single worst enemy getting attention from MTV and other outlets, is that leverage pushing you into more touring?
Angel: It really has helped with our band in many ways. I guess when people see the logo in the corner it sparks something off in their head. Even the fans in social media have tripled in just two months.
Pulse: When did you begin your singing career and how did that start?
Angel: It started when I was very young but never in front of anyone!
I started playing the sax when I was in second grade.  I was very happy in the back with four other sax players....never wanting to be in the front with all eyes on you.  
I practiced singing by myself for many years but couldn't muster the courage to sing in front of anyone. I ended up co owning a cafe where I put on live music nightly.
This is where I started to sing in front of people for fun. Shortly after I ended up in New Orleans doing some relief work after Hurricane Katrina.  After I gave all of my money away I started siting in with bands and singing for tips.  Nola really help me get over my stage fright....the community was so supportive, it reminds me very much of the community in Savannah!
Pulse: Are you into hot yoga or some sort of extreme calisthenics exercise? You're one of the most energetic singers on stage.
Angel: Funny you should I ask. I'm starting a music work out video...I'm kidding!!
The music and my bandmates alone drive me to dance like crazy on stage which helps!
Bonus question: the Mcrib sandwich...culinary masterpiece or fast food tragedy?
Angel: Fast food tragedy sorry rib fans!!
Info
JJ's Bohemia
231 East Martin Luther King Boulevard , Chattanooga, Tennessee 37403
Concerts & Live Music