×
Welcome to Shelbyville
The Chattanooga Film Society presents 'Welcome To Shelbyville' on Nov. 14th at Loose Cannon. Click the video tab to see the film trailer.
×
Welcome To Shelbyville - trailer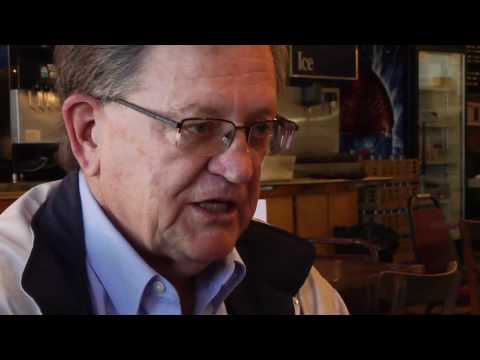 When Hollywood releases movies about boxing robots or multiple stoner sequels featuring John Cho and Kal Penn, it's hard to think of film as a legitimate artistic medium. The richness and glamour of Old Hollywood has passed, story and depth replaced by explosions and jokes about bodily functions. Movies are now written by committees of former advertising executives and focus groups. Film, as an art form, is now relegated to festivals and discussed by academics.
Or at least that's the idea the most people have about independent film. The masses get Eddie Murphy making faces and wearing fat suits, while the minority elite watch long shots of unnamed actors in black and white set to obscure art rock music scores. It's a stereotype that needs challenging.  According to Chris Holley of the Chattanooga Film Society, film is unifying rather that dividing.  "The entire scope of film is nearly limitless. Almost any topic or idea can be expressed," Holley says.  "It encompasses all of the other arts in its creation and appeals to more people than any one of those arts individually." By bringing in films from the Southern Circuit, a regional tour of independent films and filmmakers, Holley hopes to start "a dynamic dialogue within the community that might otherwise stay silent." These films aren't simply for the film connoisseur; they are for anyone hoping for an engaging film experience.
A film society itself is something anachronistic in today's world. In times past, film societies were responsible for bringing a wide variety of movies to areas far from the lights of New York and L.A. They worked closely with local theaters to ensure that their communities were staying current. With the advent of home video, film societies fell by the wayside. Viewing habits became more personalized.  Individuals were able to cater to their personal interests and watch movies from the comfort of their own homes. Theater chains and the Internet only bolstered this trend.
The Chattanooga Film Society (CFS) is a relatively new organization, one that has different goals. It's interested in marketing our area as a place where films are made.  Members want to support independent filmmakers in and around Chattanooga. They want to educate Chattanoogans on film and garner appreciation for the medium.  And above all, they want to launch a film festival in Chattanooga. "The good a major film festival would do encompasses everything from film appreciation and a connection to the worldwide professional film community to an economic impact from the film festival," Holley told me. "It would enhance our standing as a destination city."  
The first step in creating a festival was becoming part of the Southern Circuit.  Kris Jones, co-chair of the Southern Circuit committee, says participation has already taught them a lot about how to run a festival.
"Every screening gets a little easier, but we're still learning," Jones says. "The challenge of doing it better each time keeps it fresh, and we'll be doing screenings in November, February, March and April. We've also considered extending our run, as we've been approached by several major indie filmmakers who wish to screen their projects before a real audience."
The Southern Circuit is a series of 18 films chosen from a pool of more than 400.  The CFS sends delegates to Atlanta to vote on which films should be included in the circuit. Jones says they look for a "fresh perspective" when choosing films.  
They are hoping for something that deals "with a socially-relevant topic in an inventive way. Each of our screenings has a Q & A panel made up of local social and arts organizations as well as the film's director/producer," Jones says. "And of course we offer food and beverages in a really cool atmosphere at Loose Cannon." The next film, Welcome to Shelbyville, is about how one town is reacting to rapidly changing demographics.  
With a growing Latino population as a well as a recent influx of Somali Muslim refugees, Shelbyville struggles with economic downturn and issues of immigration.  
"Shelbyville shows how some citizens overcame fears and reached out to a group of people from a culture they did not know which had recently moved into their community," Chris Holley says. "It…allows us to start a conversation on how Chattanooga can do similar things to make many cultures become one community."
The CFS and Southern Circuit gives Chattanoogans a choice. There's nothing wrong with a diet of mainstream film, especially at this time of the year. October through December is when Hollywood shines.  But the CFS is providing more than just a night at the movies. They are giving us an opportunity to talk to each other, to learn about our world, and to see good films off the beaten path. Or you could go see Twilight: Breaking Dawn and hate yourself after. I know what I'm going to choose.
---
Welcome to Shelbyville
$10 • 7 p.m. • November 14
Loose Cannon• 1800 Rossville Ave.